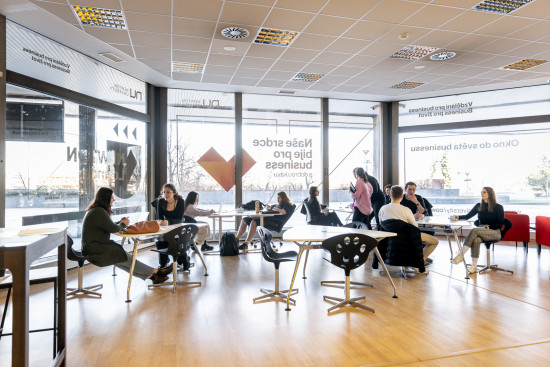 Programme Summary
Our three-year bachelor's degree in Global Business and Management is designed to give the next generation of business leaders the tools they need to shape the workplaces of tomorrow. 
All our programmes have the same core of subjects – Economics, Management and Psychology. In our opinion, this is the best mix for every modern manager. Additionally, the English language programme enables students to become fully immersed in professional English, to prepare them for a truly international entrepreneurial career.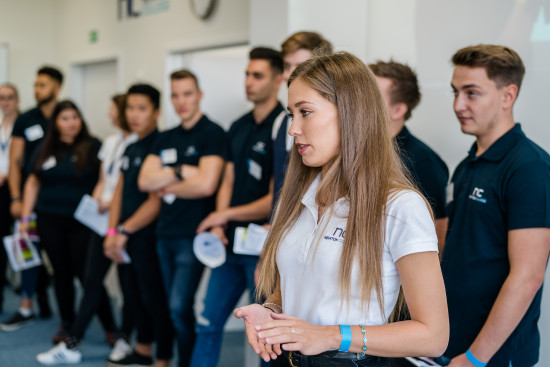 Programme Details
The programme combines theoretical foundations with practical seminars and managerial training. Special emphasis is put on developing the mindset of a true and effective manager and entrepreneur. It is our belief that if you want to lead others, you must first understand yourself. We therefore teach students to understand their strengths, to actively self-develop and to cultivate critical thinking.
Theoretical instruction is accompanied by practical business project experience. Students are taught by respected professionals from both the private and public sectors, as well as prominent guest lecturers. Previous guest lecturers have included Vladimír Tomšík, the former Vice-Governor of the Czech National Bank and current ambassador to China, and Stanislav Gálik, the CEO of Aures Laboratories and member of the Forbes 30 Under 30 list.
Study Options & Fees
You have two study options for completing your degree: on campus and online.
On campus
The programme is delivered on our campus in the centre of historic Prague. Students have access to our premises, event programme and the entire NEWTON ecosystem, including our start-up accelerator scheme. Students studying in person on our campus are able to fully take part in the academic and social life of NEWTON University. 
The tuition fee for this study option is 100 686 CZK (approximately  4100 EUR) per academic year.
Online
The programme is delivered remotely via real-time lectures and seminars. Students meet their lecturers and classmates using digital learning tools, and visit NEWTON University for short-term stays during the semester and/or in the summer. They also receive additional support with arranging internships in the Czech Republic. 

The tuition fee for this study option is 80 964 CZK (approximately 3300  EUR) per academic year.
Due to the fact that the Czech Republic is experiencing its highest levels of inflation for 24 years, we have regretfully decided to adjust tuition fees so that we can continue to provide you with the high quality education and services you have come to expect from us. From 1 June 2022, the tuition fees for all accredited study programmes will be increased by 3.8%, in line with the average 2021 inflation rate (the prices shown above are the updated prices from June 2021).
"Personal attitude is much more important to the management of companies than a perfect knowledge of specific managerial tools. Therefore, we try to encourage our students to grow professionally, rather than push them to memorise theory. We use practical examples to enhance their ability to think critically about problems and to search for the best possible solutions."

Vice-Chancellor for Strategy and Development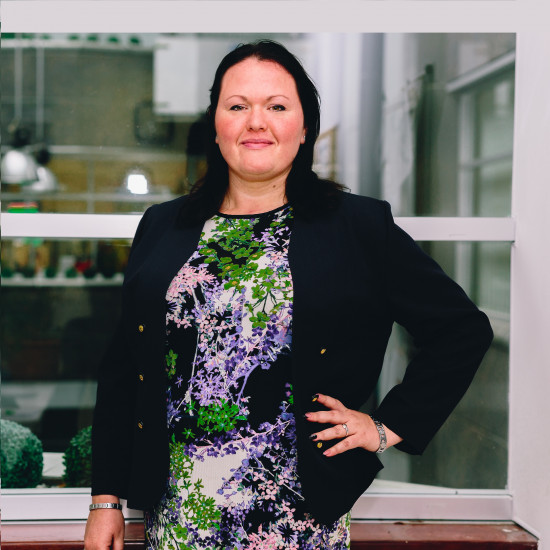 Karina Benetti- course convenor for the GBM
Karina Benetti is the course convenor for the English-language Global Business and Management bachelor's programme at Newton University. Find out about the doors you could open by studying on our English-language bachelor's programme!