Study in the heart of Prague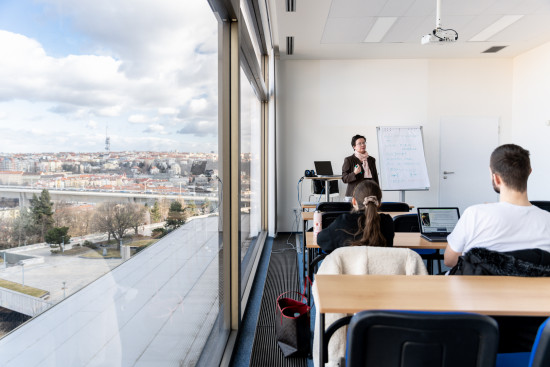 In the on campus study mode, the programme is taught on our campus near Vyšehrad Castle with a unique view of the centre of Prague.
Students have access to our premises, event programme and the entire NEWTON ecosystem, including our start-up accelerator scheme. Students studying in person on our campus are able to fully take part in the academic and social life of NEWTON University. 
The tuition fee for this study option is 100 686 CZK (approximately  4100 EUR) per academic year.
What are the benefits?
Prague, the capital of Czechia, is a dynamic, cultural and beautiful city to experience, and its convenient location gives the opportunity to travel and easily discover Europe during your studies.

English, the language of business! By studying in English, you will be prepared for a global career and working in an international environment.

Build an international network by forming meaningful and long-lasting relationships with your classmates and lecturers.
Read what our students like about studying on campus
Thinking of applying to study with us on campus? Read what a typical day looks like for our students, Vlad and Dominik.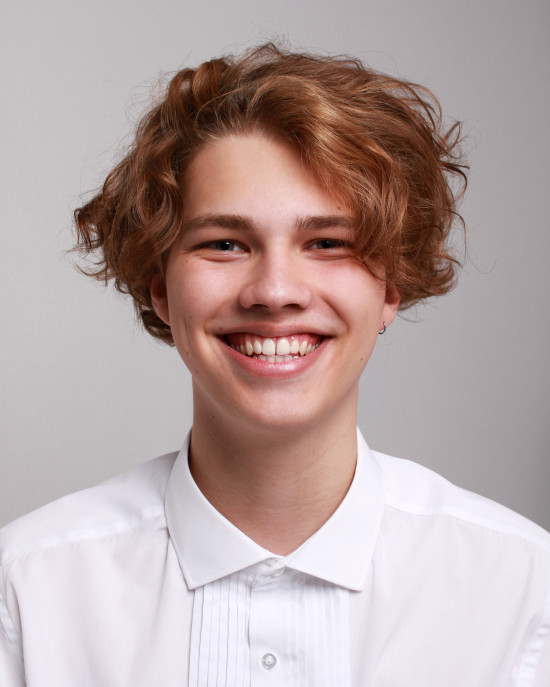 A day in the life of Vlad
Vlad Rouda is originally from Belarus, and now in the first year of his studies at NEWTON. Although he speaks Czech, he was keen to study in English, so he was thrilled to be offered a scholarship. Working with his mum at her company spurred his interest in studying business, and he currently combines his studies with developing his web design skills, and working for NEWTON as an International Assistant. 
For Vlad, a typical day begins by waking up at 8am, before heading to his first lecture for 9am. Mornings typically contain either one to two, in either Business Administration or Psychology for Managers, and a seminar. 
At midday, there's a break. "Usually I bring my own lunch from home, but sometimes some friends and I pop on the metro to get McDonalds – but we don't do that too much!"
 
After lunch, it's another class or two—this time Macroeconomics or Mathematics [or Marketing]— and then from around 4pm he's free. 
Usually he uses this time to go to the library, either to study or to work on web design. "I'm trying to make it a job, but I'm working on my portfolio at the moment. It's easier to focus at the library, when everyone else around me is also focussing, and there aren't any distractions".
After that, he often goes to Walk Cafe with friends to chat over a beer, and then it's time to head home to unwind, cook dinner, and head to bed.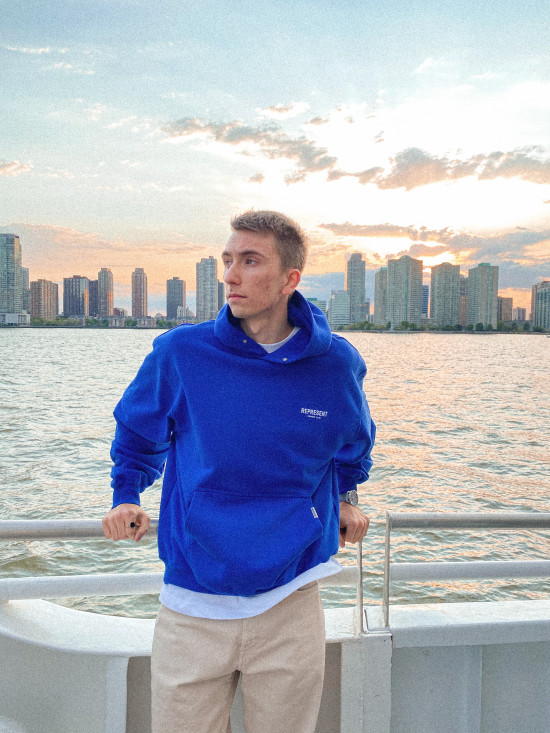 A day in the life of Dominik
Dominik Domalíp is originally from Czechia, but spent two years in the U.S. after graduating from high school. He wanted to move home to go to university, but was keen to retain his English language skills, and also to meet people from other countries. When he found NEWTON's Global Business and Management programme, he knew it would be a great fit, as it would enable him to study in English, and he'd also gain skills and experience that would enable him to move abroad again for work after graduating.
Dominik's an early riser, and often gets up at 6am to go to the gym before class. "I don't like sleeping late, as I feel like half of the day is almost gone!"
After the gym he has a quick breakfast, and heads to campus. For lunch, he usually brings food from home that he's prepared himself, and between classes he gets on with projects for his coursework. 
Dominik works around his studies, so in the afternoon he'll often have to head to a shift in the showroom at Mercedes Benz, where he works in customer care. 
After his shift he heads home to socialise with his flatmates, and to watch some Netflix before heading to bed.