NEWTON University
When you want more from your studies
18
years we've been rising to the top of higher education
1858
current students across our undergraduate, graduate and postgraduate programmes
6x
winner of the Faculty of the Year student award
2674
graduates since 2004
Introducing NEWTON
NEWTON University is a top-rated private business school in Czechia. Our courses will give you the knowledge and experience to kick-start your global entrepreneurial or managerial career.
Find out what makes NEWTON unique from our Vice-Chancellor for International Relations Anna Plechata Krausova.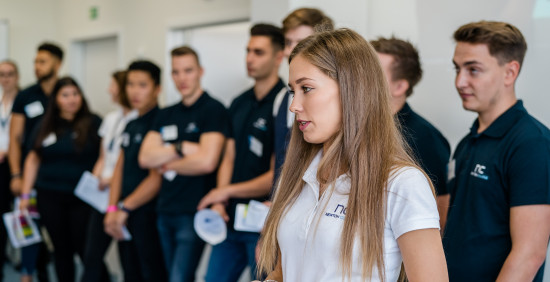 Study with us
Applications for our bachelor programme in Global Business and Management are now open for the academic year 2022/2023. Transfers into this academic year (2021/22) are possible if certain conditions are met. 
Read more about how the programme will help you prepare for a truly international career.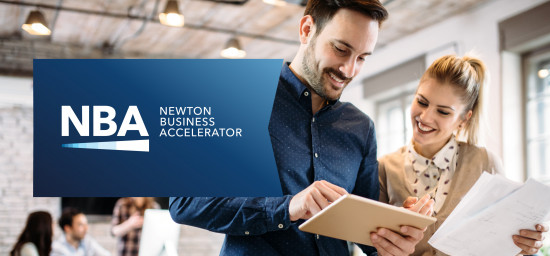 NEWTON Business Accelerator
The NEWTON Business Accelerator is an intensive five-month accelerator programme to help students get their business off the ground.
How do we teach during Covid-19?
Real-time online teaching

We have not reduced our teaching time. Although we teach online, we follow the same timetable as always. The only difference is that instead of a lecture room, you will meet your teacher and classmates in a Zoom meeting. 

Online consultations, exams and internships

Until recently, few people could imagine an online exam or internship. Today, they are the norm for us. For example, for exams, our students can choose between online and offline variants according to their needs.

Digital studios for teaching

Our lecturers teach from home, school and professional audiovisual studios which we have built in Brno and Prague. We want online teaching to be of the highest quality.

Remote study counsellors and administrators

An online meeting with a study counselor? Nothing special. We at NEWTON are happy to meet you online at any time, just as we normally would invite you to come to our office.