NEWTON Business Accelerator
Inspiration - Support - Investment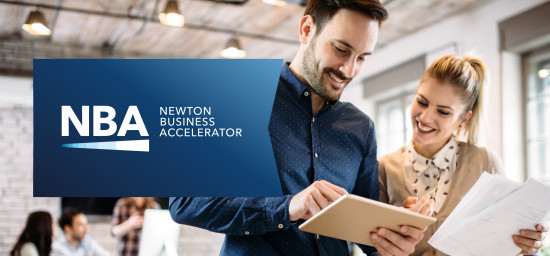 Let NEWTON help you get your start-up in business
The NEWTON Business Accelerator is an intensive five-month accelerator programme to help you get your business off the ground.
If you have a business project, idea or just a desire to learn the basics of entrepreneurship, apply for the NEWTON Business Accelerator (NBA).
The NBA is right for you if you have...
…a business idea you need help with.

…a business project you want to take forward.

…the passion and energy to start a business, but no specific idea or project.
The NEWTON Business Accelerator is for you if you have both the desire and the drive to make something happen, whatever stage you're currently at. You can develop your entrepreneurial idea into an initial business plan, create a prototype, or expand an existing product line into new applications or markets. Whatever your ambition, however big your dreams, we can help – remember, every business started small.
The NBA is a five-month programme focused on business ideas and projects (incubation and acceleration) for NEWTON students, alumni and Family members. Over the five months, you'll have all kinds of opportunities to take your business forward, but what you get out of it will depend on you. We live by the motto that what you put in is what you get out. The NBA includes the following:
Consultation on your business idea or project
Regular mentoring with a mentor of your choice
Practical workshops and knowledge tailored to your business needs 
Networking opportunities with inspiring business people 
Opportunities to connect with potential customers and business partners (as long as you don't have your heart set on meeting Elon Musk – he's a bit busy right now
The chance to get investment for your business from the

NEWTON

University Angel Fund
And, if there's any other business support you need at any time, you can just let us know —(margareta.krizova@newton.university) we can't work miracles, but we can come pretty close.
What participants are saying
It is absolutely unique to NEWTON to have this kind of opportunity to learn and receive support beyond the classroom. It is exactly the reason why I chose to study here. Having the opportunity to not only learn how things work in the business world, but to directly apply everything to my own business is priceless.

For me, the NBA is where I turn to for the answers to all of the questions I have regarding my projects and ideas. I don't have to try things that don't work, because I can learn what works and what doesn't work from experienced people in the field. This is something that can save years of time and it's certainly not possible at every school.

The approach to mentoring is great – my mentor is always there to give me a helping hand, and we get along well. I've learnt lots of super tips to get me started. I'm glad to be a part of the NBA.
We will help you to start your business by offering practical advice and holistic support.
Mentors

With a wealth of practical experience

Workshops

Focussed on the practical aspects of starting a business

Investors

To pitch your idea to, with the chance of getting funding
Student mentors
Product Specialist with over two years of experience in UX Design and Product Management. Currently working at ŠKODA AUTO DigiLab. You can talk to Vojta about UX Design, Product Management, Product Discovery, Product Strategy and Prototyping.

Managed a successful campaign with his OneCup project on the crowdfunding portal HItHit. Are you going to raise funds for your project in crowdfunding? Vojta can advise you on what works, how to prepare a campaign, and how he managed to raise 24% more than his target amount on HitHit
How to apply to the NBA
If you're at the idea stage, or if you just want to learn the basics of entrepreneurship, then the NBA has a four-week incubation programme that'll explore some of the key ideas and concepts of starting a business, and begin to consider whether your idea is realistic.
Just fill out the NBA incubation programme application form and we'll get in touch to tell you more.
Do you have an existing business project and want to take it further? Apply for the NBA accelerator programme, which lasts four months and covers everything you'll need to know to get your business moving. We'll get in touch to discuss your needs, your business plan, what stage your project is at, and your business ambitions, as well as the possibility of getting investment from the NEWTON University Angel Fund. 
 
Important dates
You can apply to NBA incubation and acceleration starting May 1, 2022. The application process will close on August 30, 2022
Next cohort NBA kick-off October 10, 2022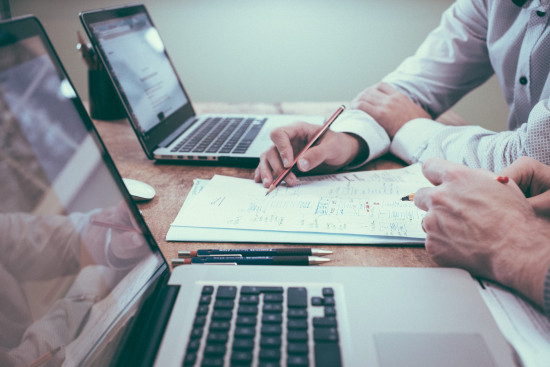 Give your business a kick start with the NEWTON Business Accelerator
Starting in the new academic year, we are relaunching the NEWTON Business Accelerator programme — a programme to inspire, support, and possibly even fund your entrepreneurial ambitions. The project will again be led by experienced entrepreneur and business mentor Margareta Křížová – read our interview with Margareta from last year to find out more about what the programme entails, who it is suitable for, and how to apply.
Who is behind the accelerator?
The NEWTON Business Accelerator is led by Margareta Křížová, MBA. She has been in the industry for over 25 years, specialising in mergers and acquisitions, advising companies and sole traders on their business strategies, and assisting start-up founders with investor onboarding. You might already have encountered her as a judge at entrepreneurial competitions including T-Mobile Startups, Startup Weekend, and Women Startup Competition.
NEWTON Business Accelerator in Brno is led by Karel Novotný. Karel is a marketing expert and brand building specialist. He has spent fifteen years working across a number of advertising agencies, and has recently started his own consulting firm, Brand Family. He believes that the tools for starting a successful project or business cannot be learned in a textbook, and has his own approach which combines various methods from psychology, coaching, marketing, branding, and psychotherapy.
Register here to make sure you don't miss any updates on the NEWTON Business Accelerator.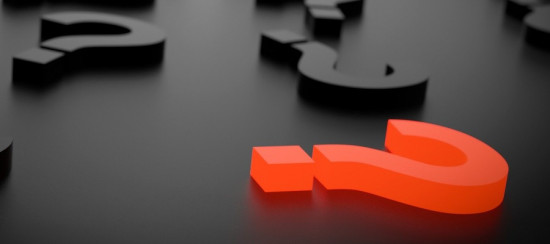 Are you a born entrepreneur?
Take our quiz and find out if you have business in your blood!