Business English Conversation
In ten weeks we will make you the star of every business conversation
Master hot topics and surprise with bulletproof arguments
Boost your language skills and become a master of conversation. Always be one step ahead thanks to in-depth discussions of what's hot in international business. Win conversational shootouts with quick responses in fluent English. With the business English course, you will always have an ace up your sleeve.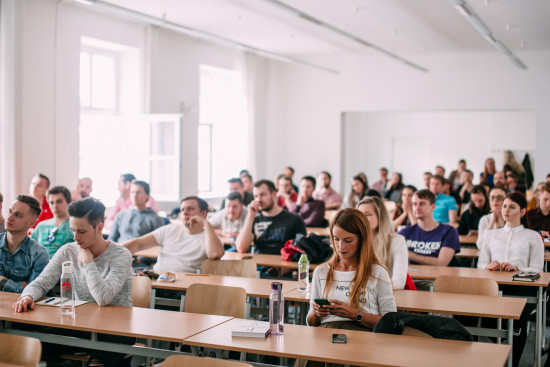 What you will perfect during the course:
Learn to defend your opinions with appropriate arguments.
You will expand your business English vocabulary.
You will hone your debating technique.
Analyse topical texts from business and economics publications, i.e. The Economist.
You will practice your fluency during simulated interviews.
You will debate politics.
Converse and discuss current global business topics: metaverse and Web 3.0., banking, IT.
Course lecturer
The course will be led by PhDr. Irena Šípalová, MBA, who has been working in the field of international project management for twenty years and is also an experienced translator, interpreter, trainer and lecturer.