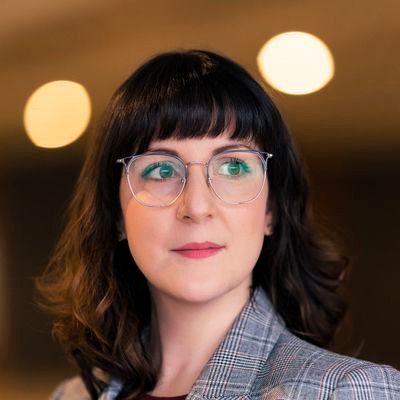 Lecturer profile
Anna Plechata Krausova, PhD
Vice-Chancellor for International Relations, Political and Social Scientist
Anna Plechata Krausova is a political and social scientist, based at both NEWTON University and the University of Oxford. Her research interests range from protest, civil participation and democracy, extractive industries and risk management, and multiculturalism and identity politics in Europe and Latin America. She loves teaching and mentoring students to help them reach their full academic, professional, and personal potential. She is currently exploring theories of authenticity and leadership and how to apply them to phenomena ranging from protest to marketing.

What is the most interesting thing you are working on at the moment?
That would be planning a busy academic programme at NEWTON for the next couple of months, including a mini-conference, a series of informal lectures and a couple of summer schools, all with international guests. It's my mission to bring the best of business, economics and social science education from across the world to NEWTON.

What is your favourite part of your role at NEWTON?
My favourite part? It's looking for new ways of delivering our signature NEWTON education, and finding new international partners to do so with.

What does your research focus on right now?
I've got a lot of research projects on my plate at the moment! But perhaps the most interesting is a theoretical investigation into the concept of authenticity, bringing together rational choice theory of signalling, philosophical theories of authenticity and sociological theories of framing and persuasion. Authenticity is such a buzzword at the moment, and we all think we know what it means; but a clear definition is lacking in most studies and applications.

Tell us one interesting thing about yourself – either an interesting hobby, or experience you have had and would like to share.
During my master's studies, I rowed and even competed in a couple of boat races in Oxford. I miss that!