Preparatory courses for FCE and CAE exams
Increase your chances of getting a better job
Do you want to work in an international environment? Get prepared!
You will be taught by an experienced native speaker who will help you prepare for the FCE and CAE exams. These certifications provide a globally recognised confirmation of your language skills, which will make a valuable addition to your C.V..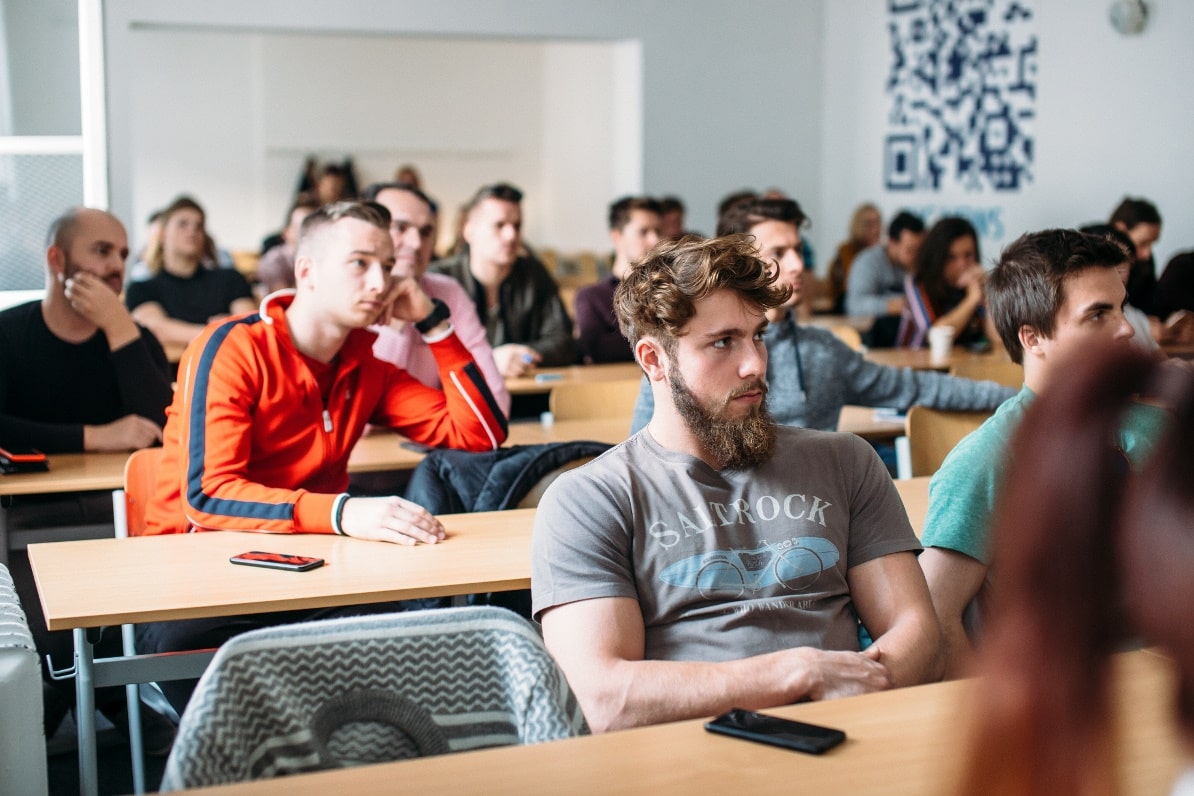 Why FCE?
You will receive an internationally-recognised B2 certificate, which will be valued by future employers.
Your English will improve, laying a great foundation for everyday work in an international environment.
You will significantly expand your vocabulary and learn to understand and use phrases used by native speakers.
You will increase your self-confidence, opening up opportunities for living and working abroad.
Required level of English: B2
WHY CAE?
You will gain an internationally-recognised C1 certificate, demonstrating an advanced command of English that will be greatly valued by employers at international companies..
You will expand your active vocabulary, enabling you to understand and respond to things quickly, without the need to search for words or phrases.
You will be able to express yourself fluently and precisely, preparing you to handle any unexpected or unusual situations, stress-free.
You will get a comprehensive overview of grammar, enabling you to produce high quality written work about complex subjects.
You will learn to use the language creatively, like a native speaker.
Required level of English: C1
What awaits you on the course?
You will expand your vocabulary, and practice talking about a range of topics such as medicine, history, tourism and business.
You will strengthen all four aspects of learning English: speaking, listening, writing, and reading.
You will learn to put things in context, and to distinguish between formal and informal English.
You will polish your grammar so that you'll be able to handle the questions in the test with ease.
You will stop hunting for ideas and will be able to express them precisely, so any detailed discussion will not be difficult for you.
You will learn stylistic differences between styles of writing, including email, articles and academic writing.
We also conduct free practice exams , so that nothing will surprise you during the exam.
More information:
20 weeks (120 minutes per week)
Maximum of 10 participants
CZK 9,900 (10% discount for NEWTON University students)
Course lecturer
Abbie Musgrave
Holder of international IH CYLT and IH CAM certificates. Lecturer for FCE and CAE preparatory courses with years of experience.